A Proper Job
Jul 30, 2006 · Comments
exhibition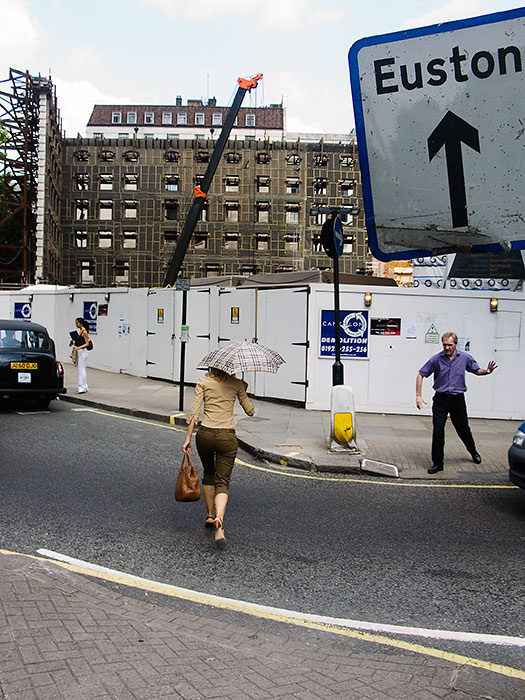 Having just completed a rare 5-day week of teaching I'm once again wondering how people manage to do that 9 to 5 thing on a regular basis. World of Work. It's odd.
The Guardian web site has a slideshow of 11 pictures from the Onto the Streets show so you can try to spot my picture.
Update 1: This picture is included in the Venustreet - contemporary street photography book.
Update 2: This picture is in the group exhibition of London Festival of Photography (archived) at King's Cross station in London (1 June - 15 August 2012).
Possibly related posts:
---
Old Comments
The comments from the previous WordPress blog.
Chas: I'm a little miffed that they included the 'Guy with red ball' shot from the InPublic site. That one's getting a bit old by now. (sheesh!).
Chas.
admin: Well, I guess part of the point of the exhibition is to make the pictures visible to people who don't know the work from the web. Also, for those who do know the pictures it's good to have a chance to see how they work as prints.
My pictures are all from 2002 so ancient in internet terms but they've never been exhibited. If you're still not happy you could always try curating your own show :-)
Gary