Lomo Supersampler
Aug 13, 2003 · Comments
architecture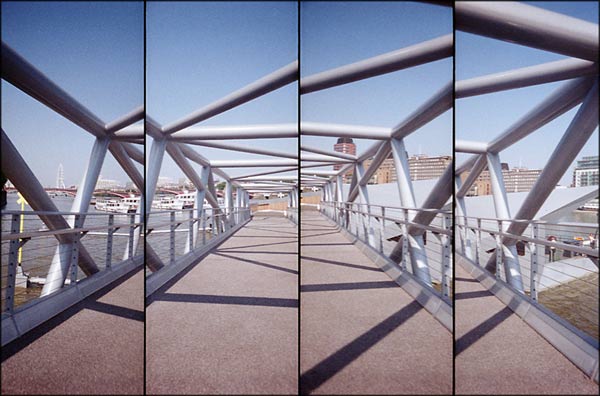 I received one of these mad 4 lens cameras as a present. You can have the four pictures taken over 2 seconds or 0.2 of a second. I'm not sure how much I want to make pictures that depend on a time element but it's a bit of fun. This is a short panning shot from the first roll. Lomo
---
Possibly related posts:
---
Old Comments
The comments from the previous WordPress blog.
jd: yeah, I like that. Can't imagine what a bank of nine would do :-)
Gary: Actually the alternative to 4 shots in 2 seconds is four shots with gaps of 0.2 seconds between them (the shutter isn't that fast).