Envoy in London
Jun 8, 2003 · Comments
testing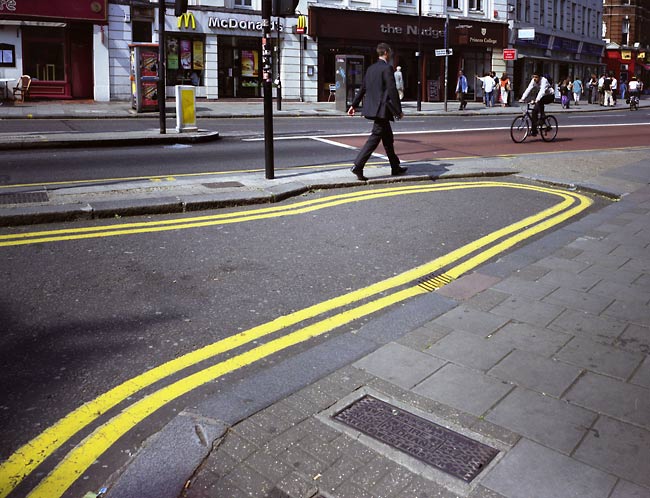 I've been too busy to keep this more up to date, but I can report another eBay purchase. The Envoy Wide Angle. Made around 1950 it's a 6x9cm camera with a 64mm lens. I shot four rolls before I noticed that the hole in the tripod bush went all the way through into the body. Oops. This is one of the shots that didn't suffer too much from the light leak. More to follow when I've fixed it up a bit.
Update: More photos on the Envoy gallery page.
---
Old Comments
The comments from the previous WordPress blog.
KEVIN: Hello, Can you tell me if there should be a red window in the envoy wideangle camera's back or just a clear hole, in order to view film exposure number. regards, Kevin.
Gary: Hi Mine is orange more than red but I suppose it may have faded. If you're shooting colour and especially fast film then it's probably best to put something as dark as possible in the hole and keep it closed and away from the sun as much as possible. Gary