Diary of a Dead Camera
Apr 27, 2003 · Comments
making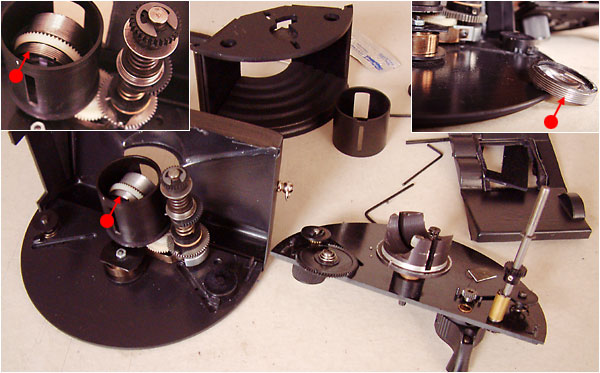 It was described as a "cyclops" and apparently made in the USA in the 1990s. There is no brand or model name on the camera. It produces a 6x17cm negative so that's only 4 shots on a roll. I haven't been able to find much mention of it on the web so if you know anything, please let me know. It appears to work and I've put 3 rolls through it today. If the pictures are any good I'll post them here. In fact, I might post them here even if they aren't.
Update: No pictures from the new camera because it turned out that the suspicious noise was an element of the lens loose inside, so I only had three rolls of very blurry pictures. It was dissapointingly difficult to open up the camera and of course, the lens was the hardest part to get to. I've glued the glass back into the mount and repositioned it in what I hope is the right place. I should be able to get the rest of it back together but this is turning into more of a project than I'd intended.
Update 2: I made a Cyclops page.
---
Possibly related posts: