Crossing the Car Park
Jul 8, 2004 · Comments
shop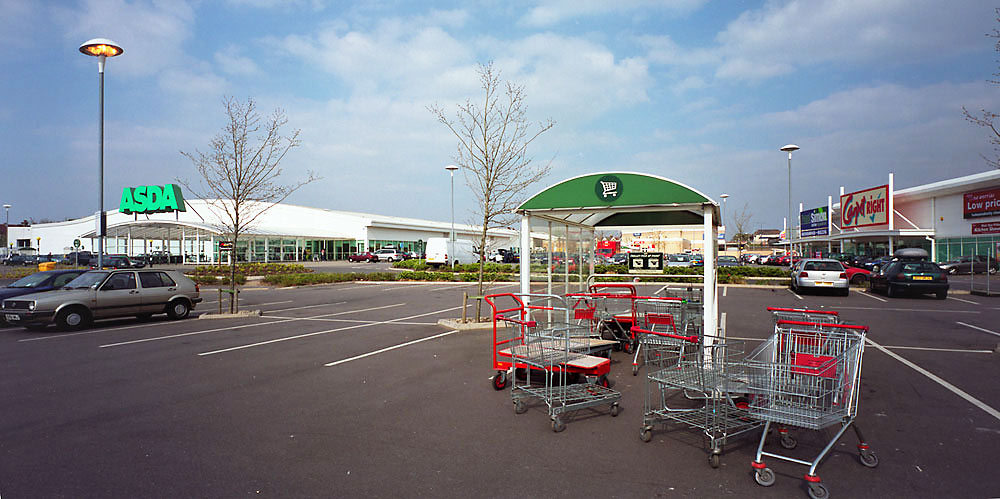 I've added a new 'wait' category for pictures posted in here. This also leads to the new Wait Gallery.
This is another Veriwide shot which needs to be seen bigger really. I was attracted by the way the ASDA sign was popping out. It looked quite surreal but I'm not sure that comes across at web resolutions.
---
Old Comments
The comments from the previous WordPress blog.
ryan: The photo depicts the haunting and almost omnipresent quality of mass-consumerism. Or just a really bright sign.
Gary: I thought it was about the trollies conspiring.